Delhi Girl Tina Dabi Tops in UPSC Exam in First Attempt Kejriwal Congratulate her : Tina Dabi came first in the UPSC exams. Tina Dabi lives in Delhi, and everyone feel proud to her after this news. Tina is just twenty-one years old, and she cleared her UPSC exam in her first attempt and came first. Tina Dabi said that she thought to saw her name in the merit list, but she never thinks off that she would be on top.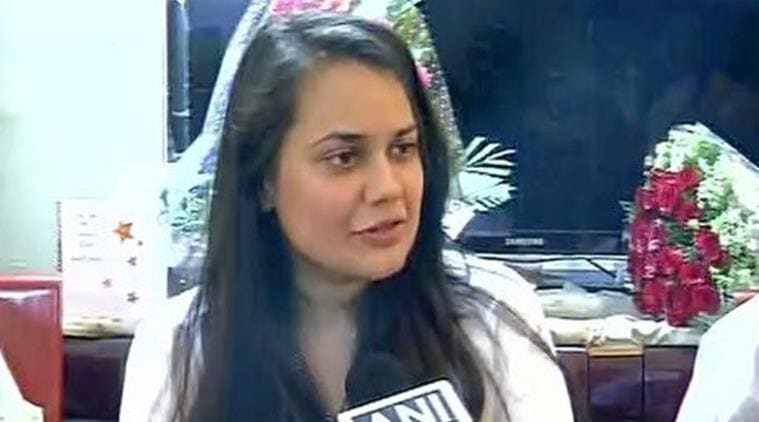 Tina Dabi is one of the youngest students who cleared this exam and registered her name in Civil services toppers. It's good news for boys and girls who lives in Delhi. Everyone feel proud of Tina Dabi. Delhi cHief mInister Arvind Kejriwal tweeted about this news and congratulated Tina Dabi for her great work and wish her good luck for her bright future.
Congrats to Delhi girl Tina Dabi, topper of UPSC exam. I wish her a bright career

— Arvind Kejriwal (@ArvindKejriwal) May 10, 2016
Her parents and her colleagues told media about her strength and her hard work. Her parents looked triumphal and wanted to share this news with everyone.
On the other hand, Athar Aamir Ul Safi Khan came in the second position in this UPSC exams. Athar Khan had also got Athar Aamir ul Safi Khan. Azhar Khan lives in Jammu and Kashmir. He made an another effort this year to conduct the UPSC exams and achieved his goal.
Athar said that he got inspired by his grandfather for his hard work and determination. Azhar also got some multinational companies offer, but Azhar chooses to be IAS. Azhar father works in a government school as a teacher, and his mother is a homemaker.
Azhar said that he would cooperate in Jammu Kashmir and work for the betterment of people.
Topper Tina Dabi stated that she had chosen to IAS with a preference of Haryana. She said that she wanted to do work for Haryana. Haryana is a developed state but not on gender equality. Haryana has a lowest child sex ratio, and she wanted to work on that.